The Reddit poster doesn't quite win friends and influence people.
Posted on a subreddit known as AITA ("I'm that bastard"), a man with the username "Other_Computer_7702" asked for the opinion of others after a dramatic encounter in the park involving his young son and a bunch of aggressive and unleashed puppies owned by a stranger.
He prefaced his post with the words: "I hate dogs. I can't stand them. I think they are disgusting, I avoid them, I do my best not to have them in my life."
TWO SPECIAL VIRGINIA KITTENS SHOULD BE ADOPTED TOGETHER: 'THEIR IMPERFECTIONS MAKE THEM PERFECT'
Having said this, he then described what happened "in a nearby park".
He said that he and his wife were there with their six-month-old son.
"The best baby in the whole world," he wrote.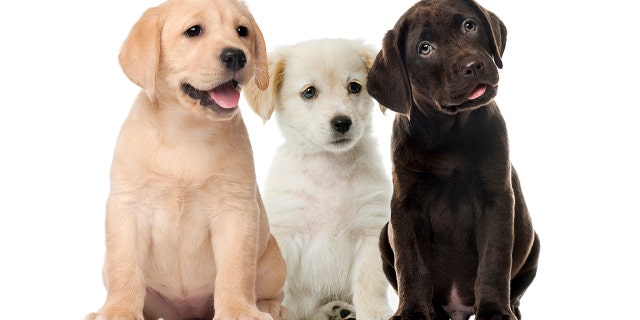 The three of them "had a picnic" and everything "was going great," the man wrote.
He said that their "baby [was] on a large blanket and merrily rolled around, played, giggled. This [was] explosion to see him so happy."
But these moments of bliss then, apparently, turned into ugly ones.
"The next thing I know is a couple of puppies coming straight for us. They're off the leash."
The man wrote: "The next thing I know is a couple of puppies coming straight for us. They are off the leash, and their owner just stands on the footpath and watches them run towards us."
DOGS AND CATS ARE DELIVERED FOR FREE AS ​​US'S FIRST CAGE-FREE ANIMAL SHELTER OPENS IN ARKANSAS
A man on Reddit wrote that he "didn't notice [the dogs] until they were on our blanket. At this point, I picked up my son and yelled "WTF" to the guy. He looked shocked that I didn't like the trick" he and "his dogs pulled," the man added in his Reddit post.
Redditor continued, "My wife yells at him, I yell at him. [said]"I hate your dogs, can you get them?"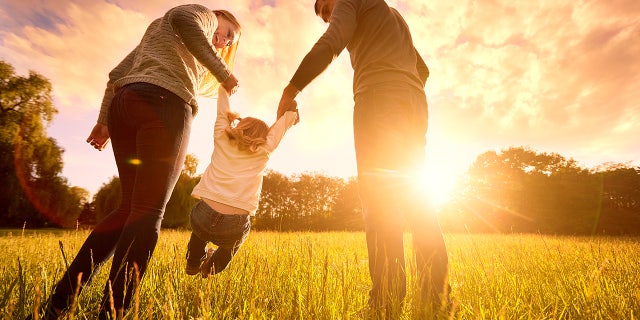 The man said that "the stranger's puppies are just sitting on our blanket, waiting to be stroked. I go to the guy and yell at him to bring his dogs."
The Reddit poster continued, "He's starting to get mad at us. He says they are friendly and just want to play, they won't hurt anyone. [But] I tell him he just ruined our lunch."
MINNESOTA CAT NAMED "MAGIC" NEEDS A NEW HOME AFTER A HARD START IN LIFE
Redditor added that the man tried to justify "his behavior and the behavior of dogs by saying they are puppies."
"Finally he grabs his two dogs and says, 'Who doesn't love puppies?'
However, a Redditor user wrote, "I don't care. I just want[ed] he and his dogs are gone."
He said he was "constantly swearing" at the man.
The dog man apparently told Redditor to "calm down", but he failed to do so.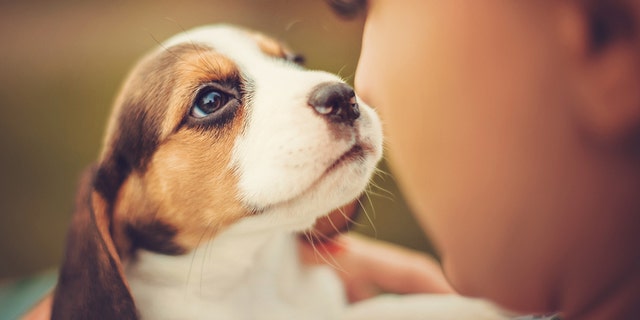 "I keep cursing," the Redditor wrote, "and he finally grabs his two dogs and says, 'Who doesn't love puppies?'"
Apparently, the man then "finally" left, but "he ruined our lunch," a Reddit user said.
He also wrote, "In retrospect, I may have been too aggressive with him."
REDDIT POST ABOUT ADULT CHILDREN REVEALS PARENTS' BIGGEST REGRET – AND IT'S NOT WHAT YOU THINK
He then asked the others what they thought of the incident. (He did not say where the incident took place, or anything else about the dog's owner.)
Fox News Digital reached out to a New York psychologist for information about the incident.
On Reddit, many people have expressed their opinion.
"You had the overreaction of the century."
Nearly 6,000 people responded to the post; got about 3000 comments.
REDDIT USER RELATES HOT DEBOUR ABOUT HURRY TO LEAVE PLANE ON LANDING: 'JUST RUDE'
One commenter wrote that a pet owner "shouldn't have let his dogs run off-leash in a dog-free park," but then turned to the original Reddit poster with an uncompromising comment.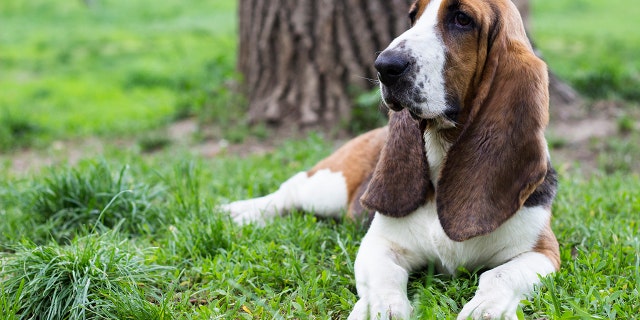 "You had an overreaction of the century when you directly told him that you hated his dog and constantly cursed, especially around your child," the person wrote.
CLICK HERE TO SUBSCRIBE TO OUR LIFESTYLE INFORMATION
Someone else bluntly wrote, "I actually hate kids for the most part. I never yelled at my parents when their free range toddler waddled up to me and tried to talk to me. I just said 'bye bye' away… and that's even insulting to most parents."
This particular commenter added: "I can't imagine what the reaction would be if I took my purse and ran yelling at a parent to control his offspring because 'I HATE YOUR BABY!'"
CLICK HERE TO GET THE FOX NEWS APP
Another person shared a different point of view. "I love all animals, but untrained, unbridled puppies rushing to a picnic with a 6-month-old baby is a recipe for disaster."
Someone else wrote: "This is a continuation of swearing and carrying[ing] on and scream[ing]"I hate your dogs", that's the problem."
Someone else said of the original poster, "Guy sounds a bit irrational and immature."